Overview
In this release Cosmos includes the following improvements:
Added the Ability for Report Editors to Set a Default Operator for Report Options
Cosmos users will now find reports in the Cosmos Portal much easier to run. We have added the ability for Report Editors to set the Default Operator in report options, so Report Viewers no longer need to think about which operator they should use when running the report. This way, the Report Editor can set a Default Operator of Between for a date filter and the user will know to enter a start date and end date for the report. The Default Operator will also be shown on the Preview pane when authoring reports.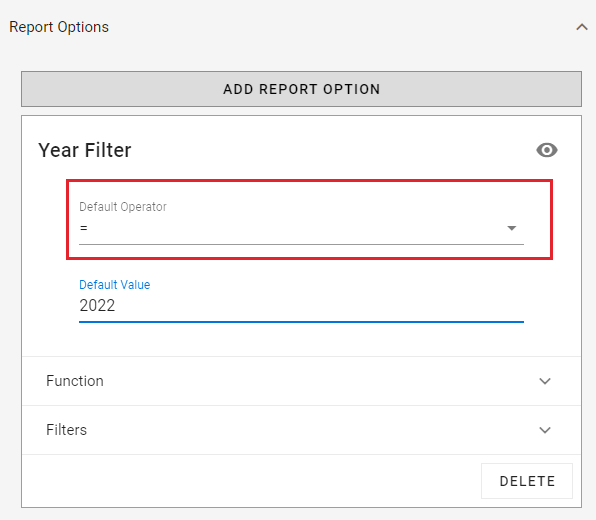 Further details on how to use this new feature can be found in the article here:
Improved Interface to Know When Pipelines Have Completed Publishing and Running
We've added improvements when clicking the Publish Pipeline, Run Pipeline, and Purge Pipeline buttons in the Data Management section of the Cosmos portal. Users will now see real-time feedback letting them know that the operation is currently running and a checkmark in the button once the operation has completed.

Further details on how to use this new feature can be found in the article here: