Overview
As your organization grows and you add (or remove) companies from Business Central, you may need to modify which companies you would like to pull data in from. This article covers how to change the companies that Cosmos will import data for.
Details
To change the companies in your Business Central tenant that Cosmos is pulling in data from, log in to the Cosmos Portal and navigate to the Data Management module and click on Manage.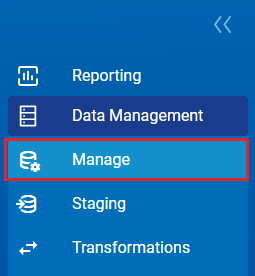 Expand the Business Central data source that you would like to change and click the Edit button.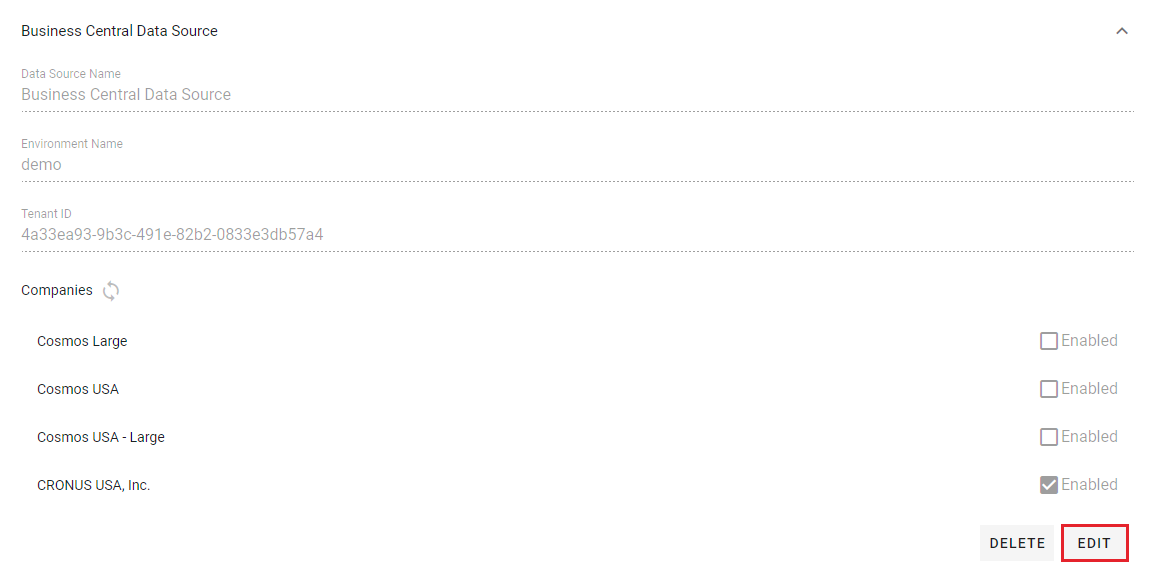 You can then check the Enabled boxes for any additional companies that you would like to import data from in Cosmos.

If you have recently added a new company into Business Central and don't see it in the list, you can click the Synchronize arrows to the right of the Companies label which will synchronize the list of companies from Business Central.

Once you are finished you will click the Save button to save your changes. You will then need to click the Publish Pipeline button at the top of the Manage section to ensure that the data pipelines are updated to include the new company.