Overview
Cosmos makes it quick and easy to create a link between your Business Central tenant and Cosmos. This article walks through the steps to configure a Business Central data source in the Data Management module.
Details
Prior to adding a new Business Central data source, make sure you have installed the Cosmos extension in your Business Central tenant. Details on how to do this are covered in the article here:
How to Install the Cosmos Business Central Extension
Once the extension has been installed, you will navigate to the Data Management module within Cosmos and click on Manage.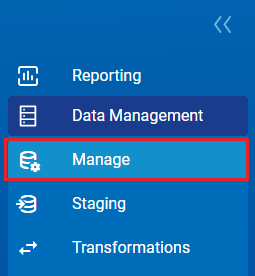 Next, navigate to the Data Sources section and click New Data Source.

Next you will give your Business Central data source a name and select Business Central from the data source type dropdown. You will then click Create.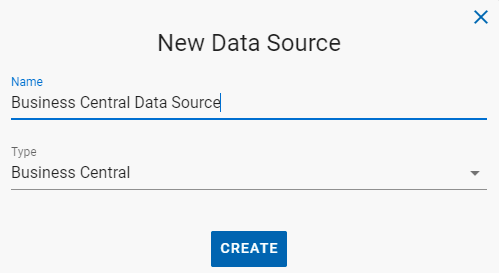 Click on the data source that was just added to expand details about the data source.
You will want to synchronize the companies that are available in the data source and select which ones you would like to import data from. Click the Edit button and then click the synchronize button to the right of the Companies label:

Check the Enabled box for each company that you would like to bring in data for, then click Save.
By default, Cosmos will connect to the Production environment of your Business Central tenant. If you need to connect to a different environment, simply change the name in the Environment Name field and click Save.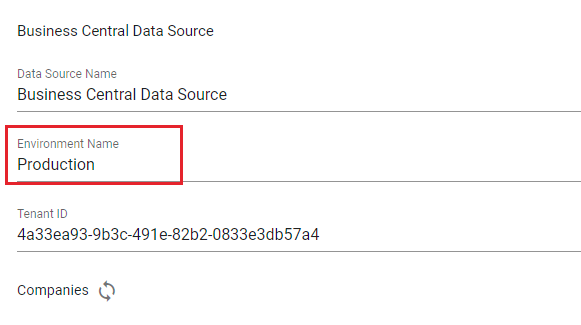 Congratulations, you have now configured your Business Central data source in Cosmos!