Overview
There are times where a Report Editor may want to change the name of a report that is shown to the Cosmos users. This article covers the simple process of renaming existing reports in the Cosmos portal.
Details
To rename an existing report, the Report Editor will navigate to the report in the Reports section of the Cosmos portal and click the three dots in the lower-right corner of the report card. The user will then click the Rename button.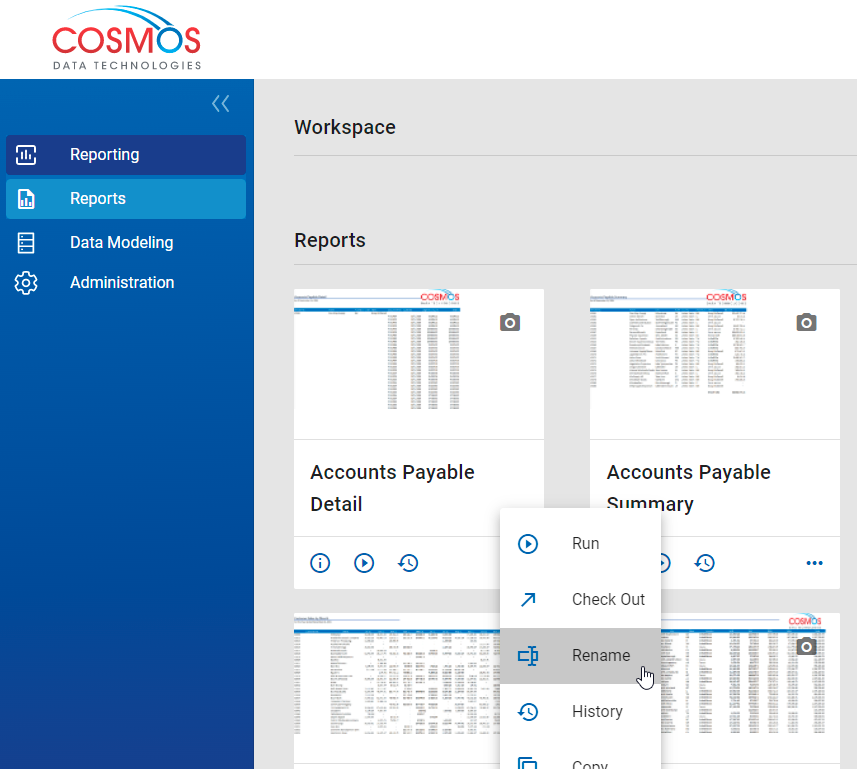 The Rename Report window will appear, showing the current name of the report. The user can then adjust the name to reflect the new name and click the Rename button for the change to take effect.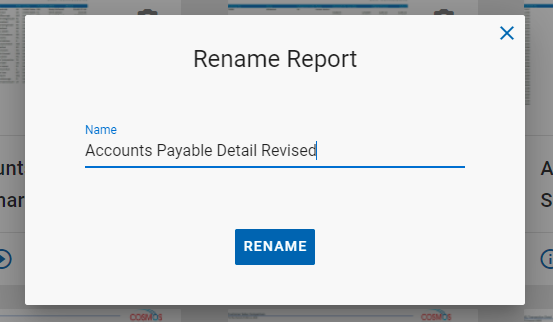 If the user does not wish to rename the report, they can click the "X" in the upper-right corner of the Rename Report window to cancel the rename operation and close the window.