Overview
The Cosmos Gallery contains many pre-built reports that can be imported and immediately used within your organization. The article below will discuss how to access the Cosmos Gallery and import reports.
Details
The Cosmos Gallery can be a fast and easy way to access, import, and run a wide variety of pre-built reports.
Since this involves adding new reports to the Cosmos Portal, only users with the Report Editor role can access and import reports from the Cosmos Gallery.
To access the Cosmos Gallery, click the Gallery button in the upper-right hand corner of the Reports section of the Cosmos Portal.

The Cosmos Gallery will open, showing all the reports that are available to import.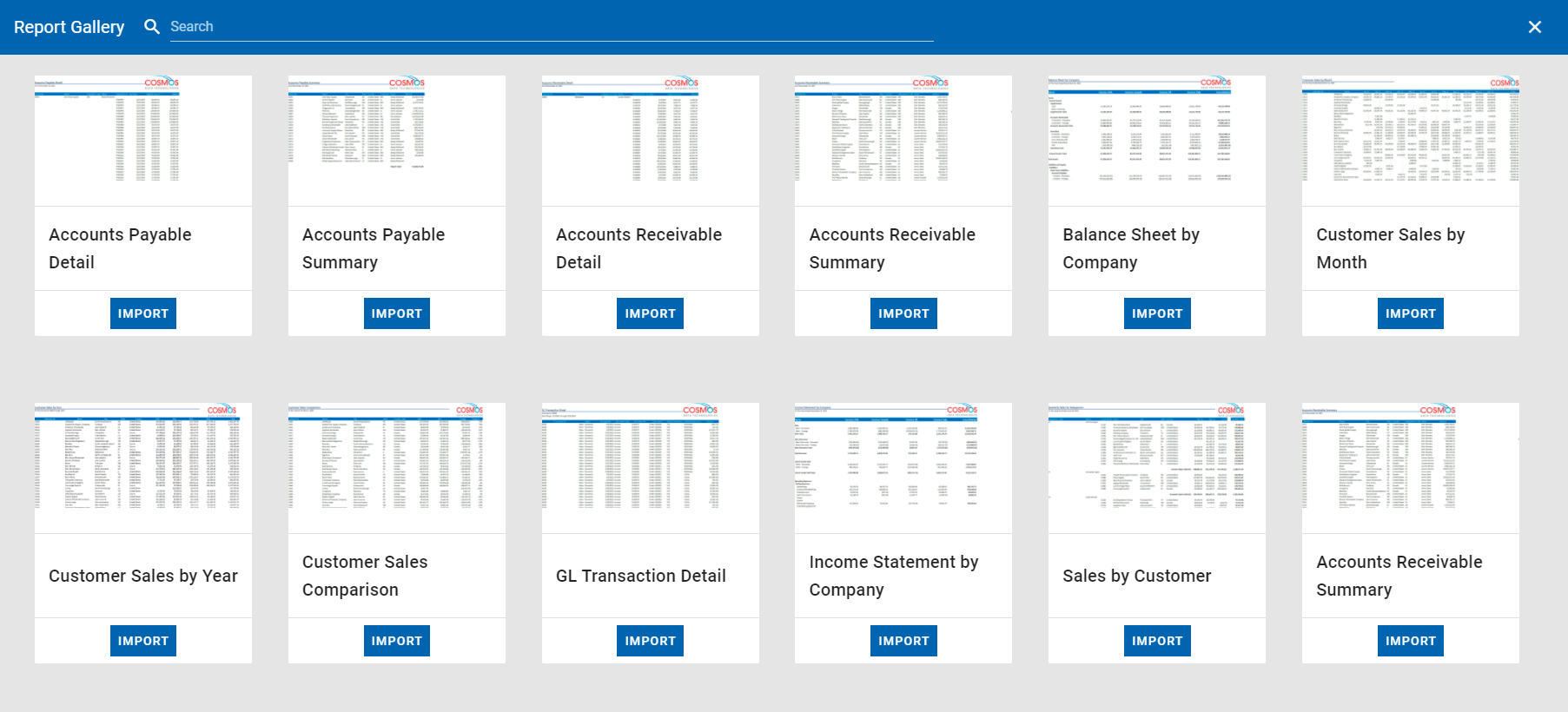 To search the Cosmos Gallery, click in the Search field at the top and begin typing your search terms. This will instantly filter the list of reports based on their titles.
To import any of the reports into your portal click the Import button. The report will be automatically imported into your portal and available to run. The report image used in the Cosmos Gallery will be used as the standard image when it is imported but this image can be replaced by following the instructions in the article here: How to Change a Report Image.