Overview
Cosmos users that have been assigned the Report Editor role can create new reports. This article covers the easy process of adding new reports to the Cosmos Portal.
Details
To create a new report the user must have the Report Editor role assigned to the. Report Viewers can run and view reports but cannot create new reports or edit existing reports.
To create a new report the user will click the "New Report" button in the upper-right side of the Reports section.

A "Create Cosmos Report" dialogue window will open. The user will type in the name of the report in the "Report Name" section and then click the Create button.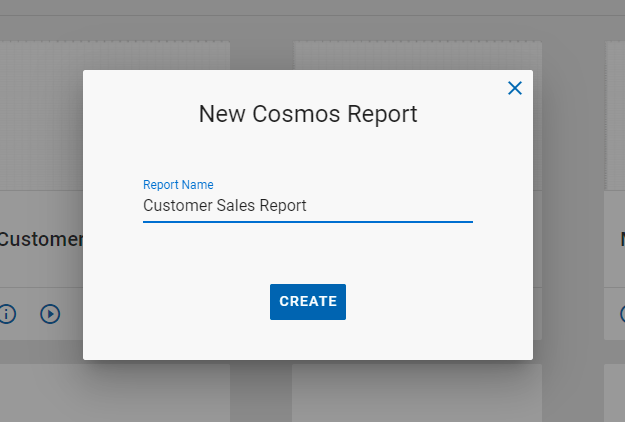 This will create the report and open the blank Excel Online workbook in a new tab.