Overview
The Data Model acts as the reporting database that business users will utilize when creating and running reports. This article covers an overview of the Cosmos Data Model and the role that it plays within the platform.
Details
The Cosmos Data Model is a collection of tables and fields used by the business to create and run reports. Once data is brought into the Staging Area and subsequently transformed, the data can then be placed in the appropriate tables and fields for reporting.
The diagram below depicts the Data Model section of the Cosmos architecture.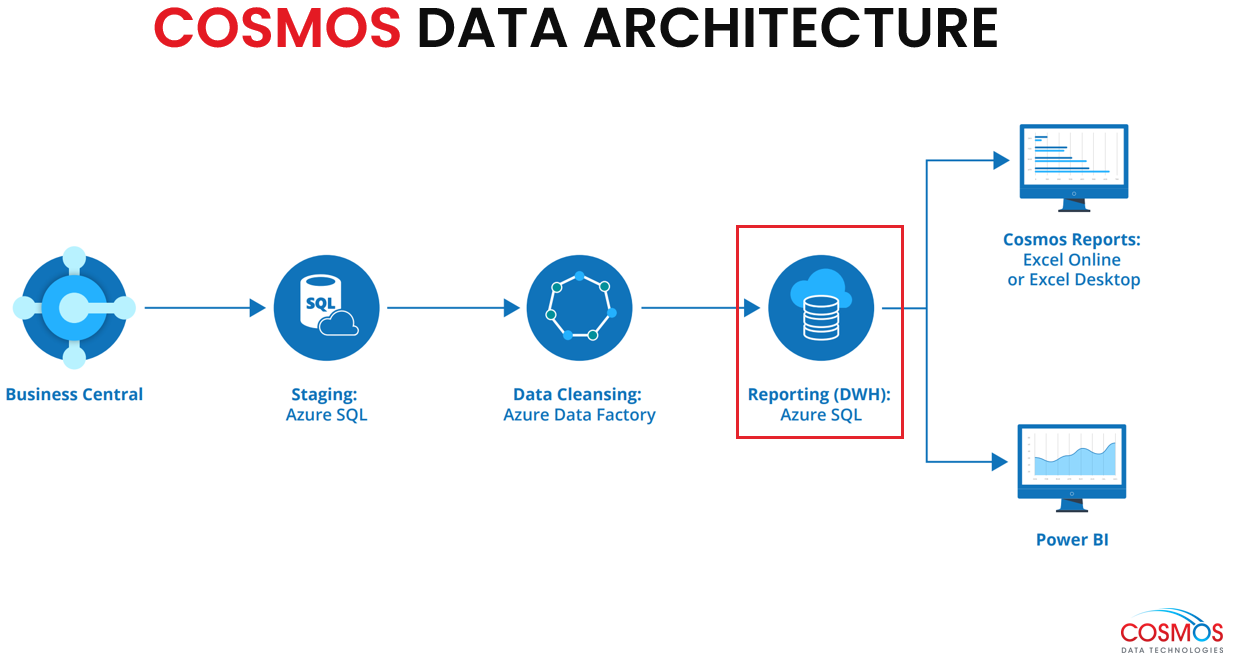 The only users that can interact with the Data Model are those Cosmos users that have been assigned the "Data Model Editor" role. Users can add tables and fields to the Data Model, map data from the data sources and transformations into the Data Model fields, and set filters on the data coming into these fields to be able to have control over which records from the source tables populate the Data Model tables for reporting.