Overview
The last step to configuring your Cosmos tenant is to publish the Cosmos Excel add-in, the Cosmos Report Editor, to all the users in the organization that will need the ability to create and modify reports. These users will all have the Report Editor role assigned to them. This article covers how to publish the Excel add-in for these users.
Details
To publish the Cosmos Excel add-in for users, first you will navigate to the Microsoft Admin Center. You will then navigate to Settings -> Integrated Apps. You may need to click See All to see the Settings menu.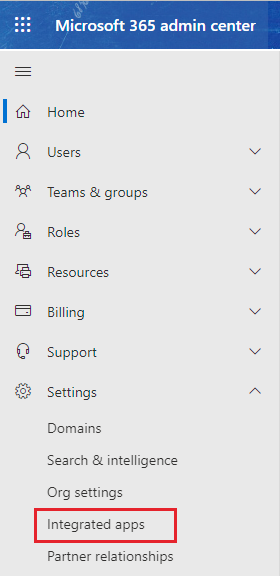 From the Integrated Apps page click Upload Custom Apps.

Next, click the "Provide link to manifest file", and insert the following URL in the field:
https://excel.cosmosdatatech.com/v2/manifest.xml
Next, click Validate. Once the file is uploaded it will confirm that the file was validated. Once the file is validated, click Next.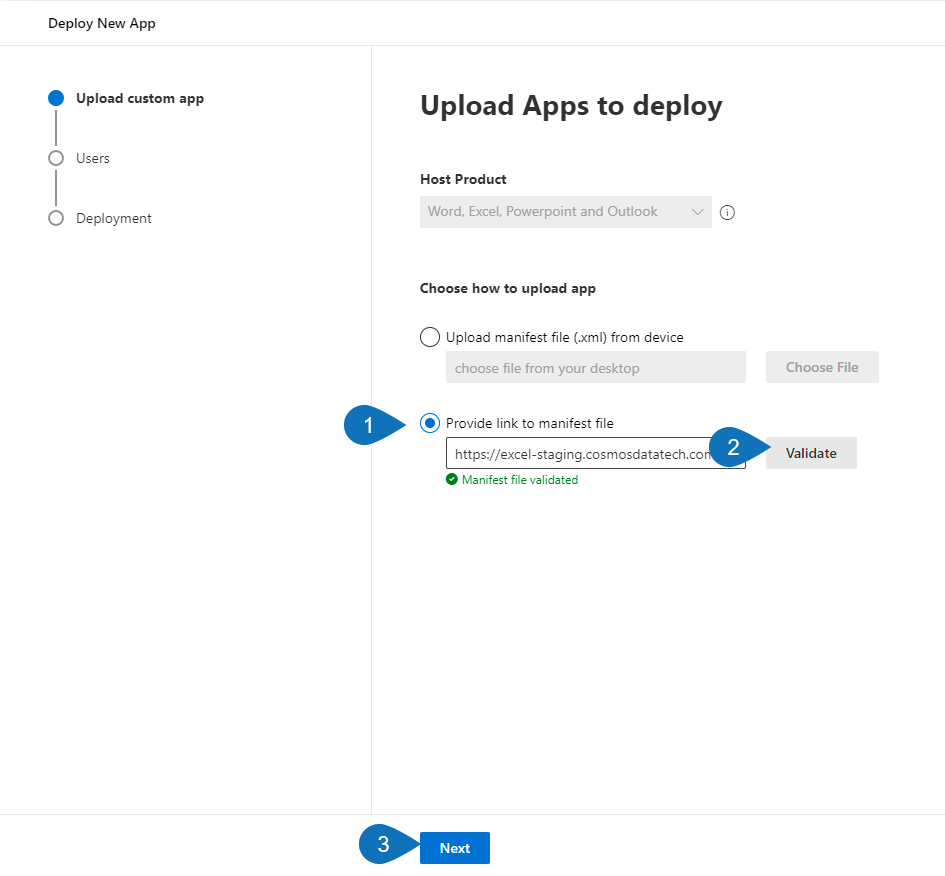 Next, you will specify which users in your organization to publish the Cosmos Excel add-in for. This will typically be all users with the Report Editor role, so the best practice is to select Specific Users/Groups and add the Cosmos users. Once the users have been added, click Next.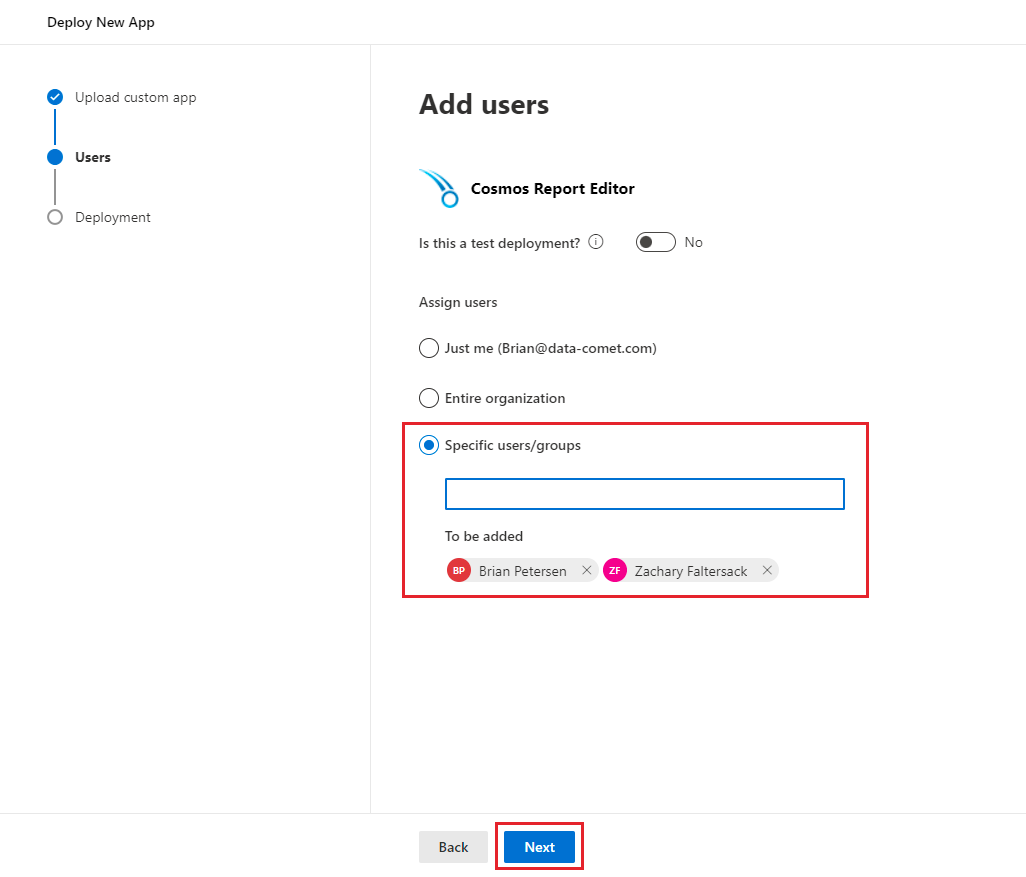 Cosmos requires certain permissions to be granted to it, for example to know who the user is that is using the Cosmos Excel add-in, so click the Accept Permissions button.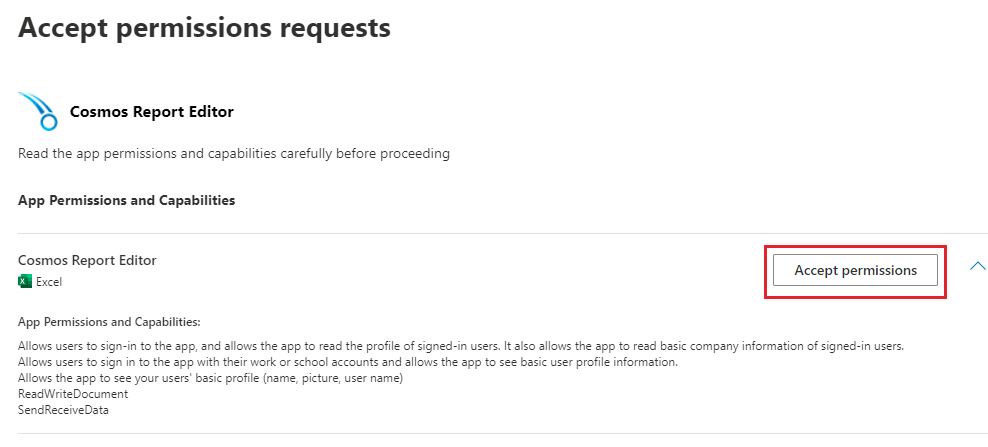 A permissions window will then appear. Click Accept at the bottom to accept the permissions and close the window.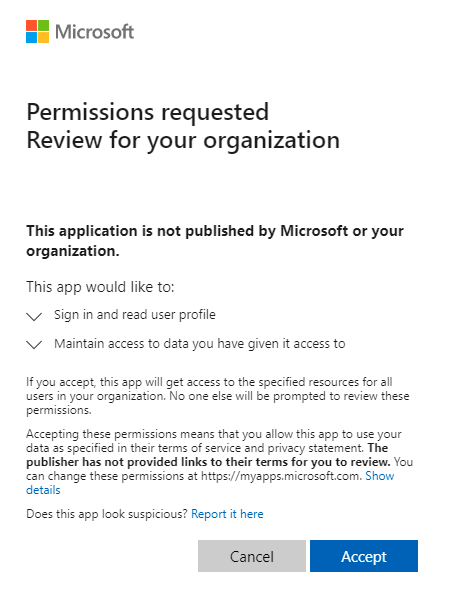 The window will then show that the permissions have been accepted and you can click the Next button.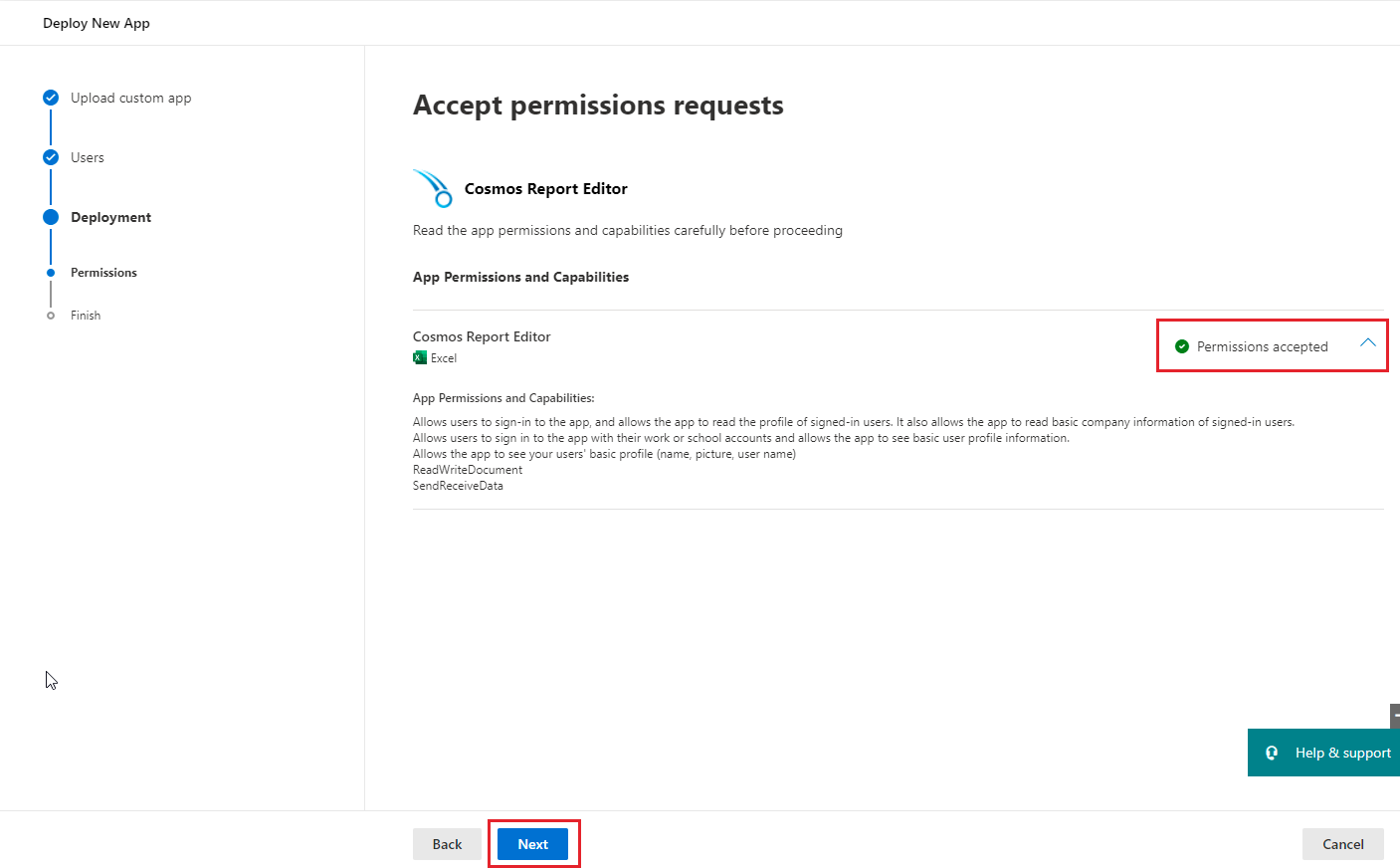 Everything is now configured, and you can click the Finish Deployment button at the bottom.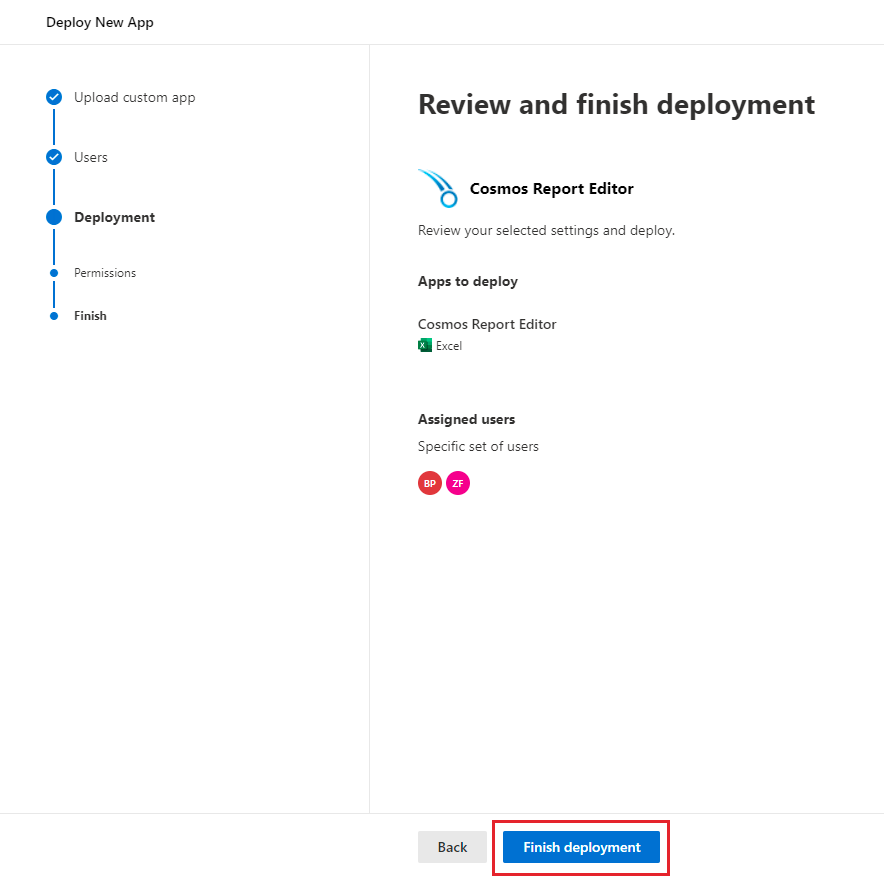 The deployment is now finalized and the users that were selected in the previous step will now see the Cosmos Excel add-in when they open Excel Online or Excel Desktop.