Overview
Cosmos enables users to schedule reports that will run and distribute to people automatically. You made need to delete report schedules that have been created if they are no longer relevant. This article covers how to delete existing report schedules.
Details
To delete a report schedule that already exists, find the report that you want to delete the schedule for in the Cosmos Portal, click the "..." in the lower-right corner of the report card, and click the Schedule button. This will open a list of all existing schedules for the report.
To delete an existing report schedule, click the minus sign on the right.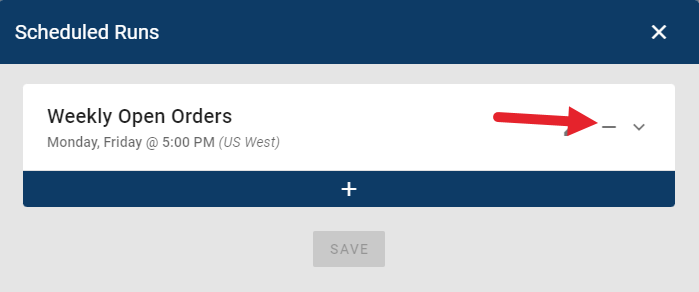 You will then see that the summary and details for the report schedule have been crossed out.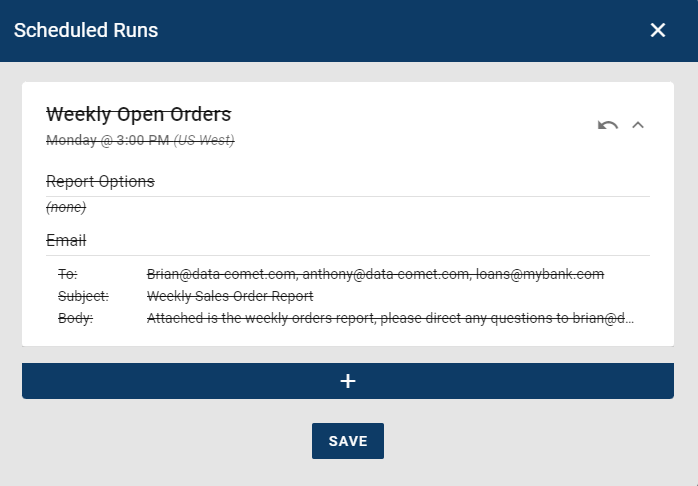 If you decide to not delete the report schedule before clicking the Save button, you can click the Undo button to toggle the delete off, which will revert the report schedule back to the previous state before you clicked the delete button.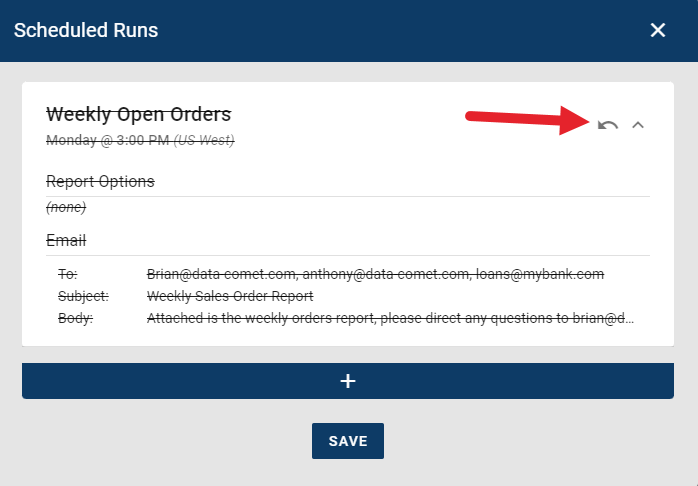 You can make any additional changes to other report schedules as needed, and then click the Save button to finalize your changes. Once the Save button is pressed the schedule will be deleted and will no longer be sent out.