Overview
Cosmos leverages your organization's Office 365 file storage to store some files such as when a report is run or when a Report Editor is making changes to a report. This step covers how to configure this file storage in Cosmos.
Details
To make it easy for users to open files in Excel Online and share them using standard Office functionality, Cosmos relies on a SharePoint site being set up within the user's organization that Cosmos will use as file storage. The SharePoint site itself will not be directly accessible by other users within the organization, but Cosmos will leverage file sharing links to give people access to reports as they open them.
Creating the Cosmos SharePoint Site
To create the site that will be used by Cosmos, the user should navigate to the Office Portal and then click the waffle icon in the upper-left corner and click SharePoint.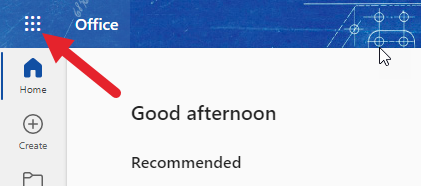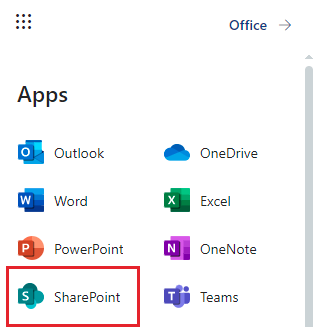 Once the user is in the organization's SharePoint Portal, the user should click the Create Site button.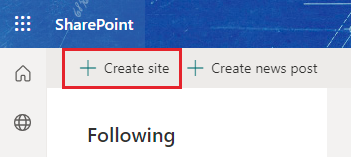 The user will then click the Team Site option.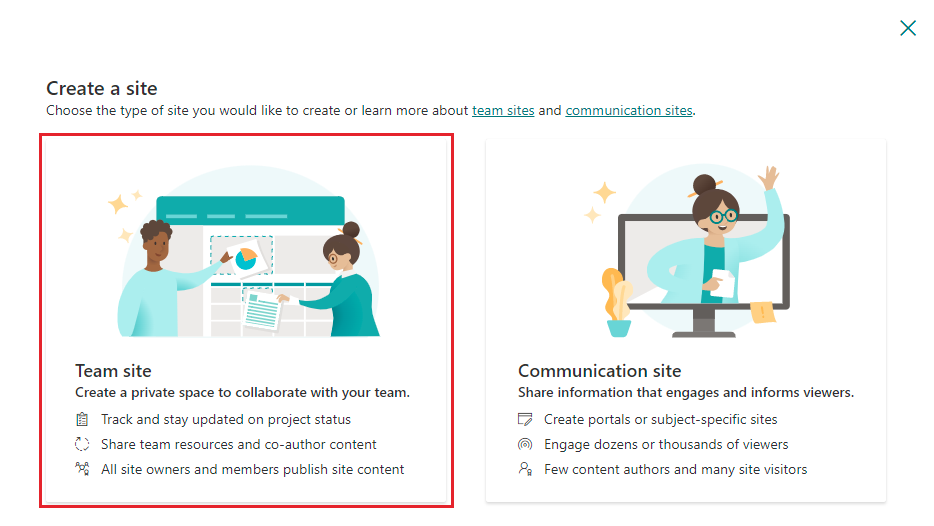 The user will then give the SharePoint site a name. Any name can be used, but it is recommended to name it something that is identifiable for future reference (e.g. Cosmos, or Cosmos Reports). All other settings can remain as the default, including leaving the "Privacy Settings" as "Private - only members can access this site". The user will then click Next.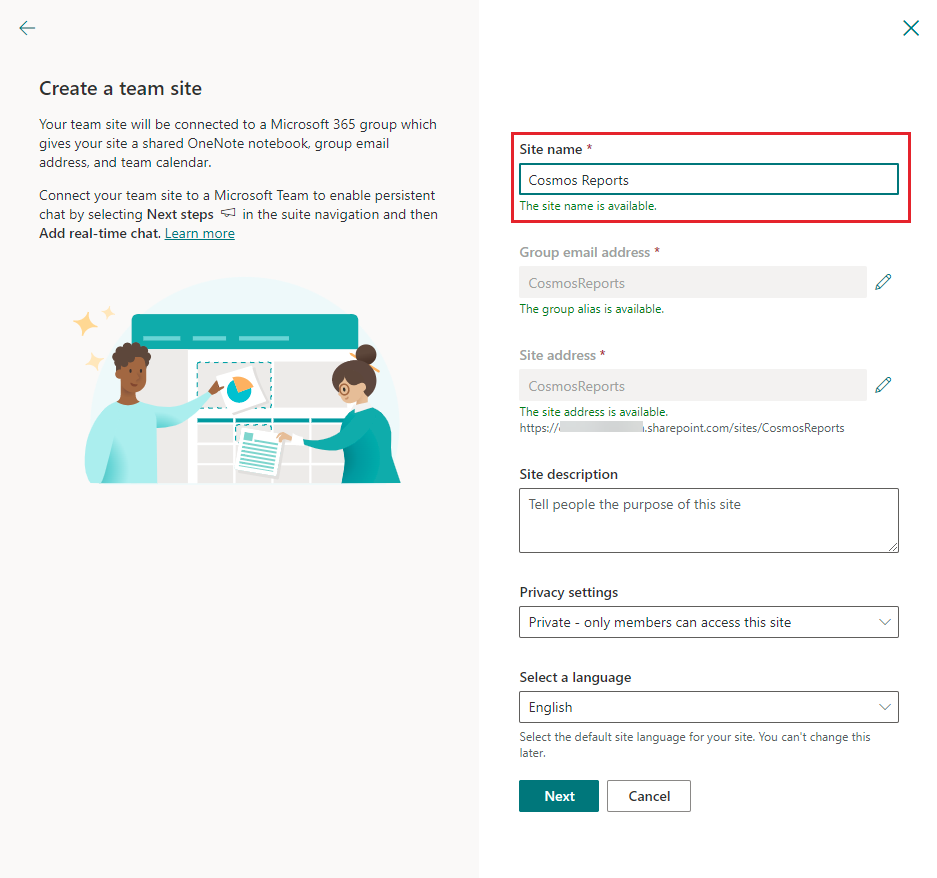 On the last page there is no need to manually add additional users, so the user can click Finish to complete the site creation process.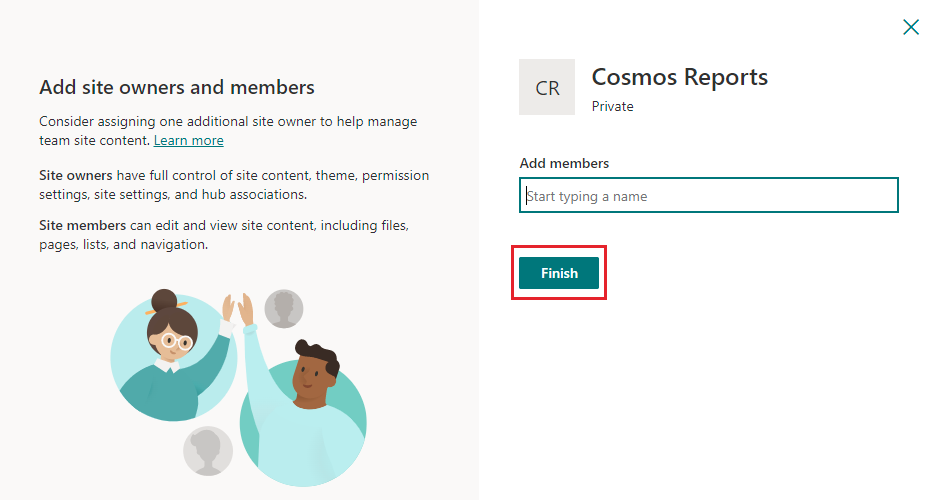 Once the site opens, the user will grab the site's URL; everything from the "?" and after can be discarded, so all that matters is https://yourcompany.sharepoint.com/sites/<SiteName> where <SiteName> is the name of the site that was just created.

Updating the File Storage in the Cosmos Portal
After the SharePoint site has been created and the user has copied the URL, the user can navigate back to the Cosmos Portal. Within the Cosmos Portal, click Administration -> File Storage and then click the Edit button to update the URL.

After the URL has been updated the user can click Save to save the changes. Users will now be able to modify and open reports in Excel Online.

Now you're ready to take the next step: Getting Started: Adding Additional Users