Overview
This article covers the first step in getting your organization started with Cosmos, which is to create your Cosmos tenant. By following the steps outlined below (and watching the video if you prefer that method of learning) you'll be up and running on Cosmos in no time!
Details
Who Should Create the Cosmos Tenant?
The first time that a user logs in to the Cosmos Portal, the Cosmos tenant for your organization will be created. During this first sign-in there are some permissions that Cosmos will request, such as being able to read the names and profile pictures of people in your organization to make it easy to add additional users. Because of this, the first person to log in should have one of the following permissions in Microsoft Azure:
Global Administrator

Privileged Role Administrator
If you are using the "Privileged Role Administrator" role, be sure to follow the last step at the end of this article which you can skip to by clicking here.
If you have any questions about this don't hesitate to reach out to our Support Team and we'll be happy to assist!
Cosmos Welcome Email
Once you have purchased Cosmos or signed up as a Cosmos Partner you will receive a welcome email with a link to provision your Cosmos tenant. The email will look like the one below.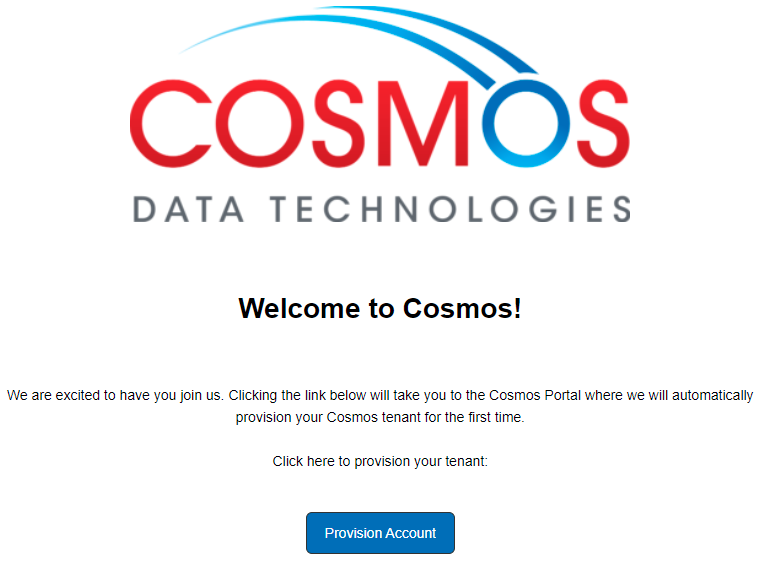 Clicking the blue Provision Account button in the email will take you to your personal landing page to create your Cosmos tenant.
Logging in to the Cosmos Portal
After clicking the Provision Account button in your welcome email, you will be taken to the Cosmos Portal to log in.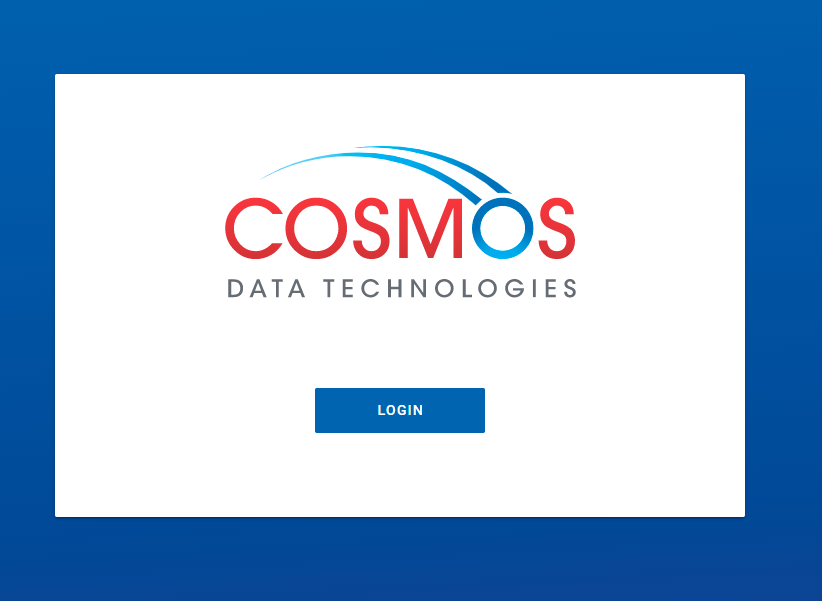 Click the Login button and you will then be able to login with your Microsoft account. This is the same account that you use to log in to your organizational email.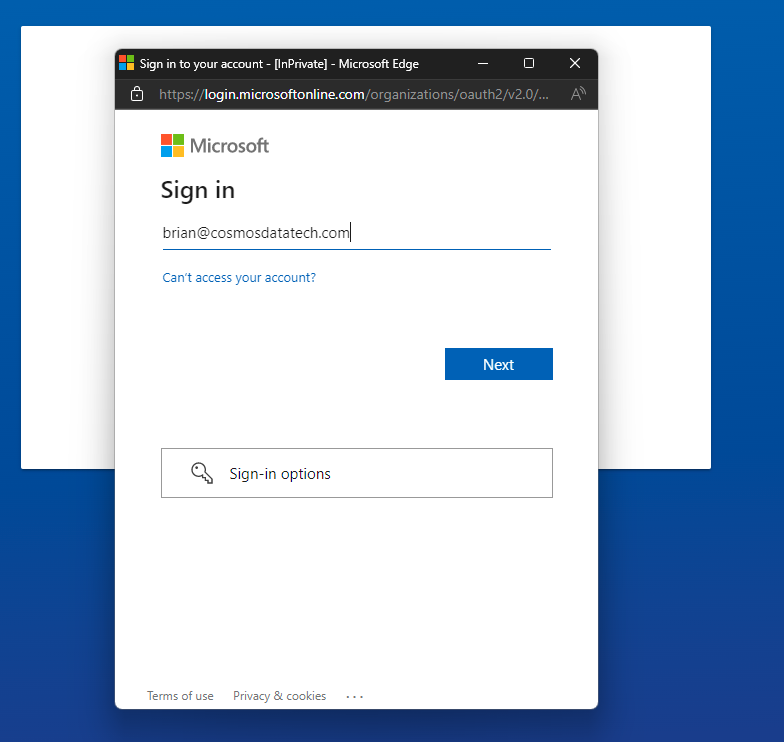 The first time a user logs in there are permissions that need to be granted to Cosmos, which are shown in the next window. Click Accept to accept the permissions.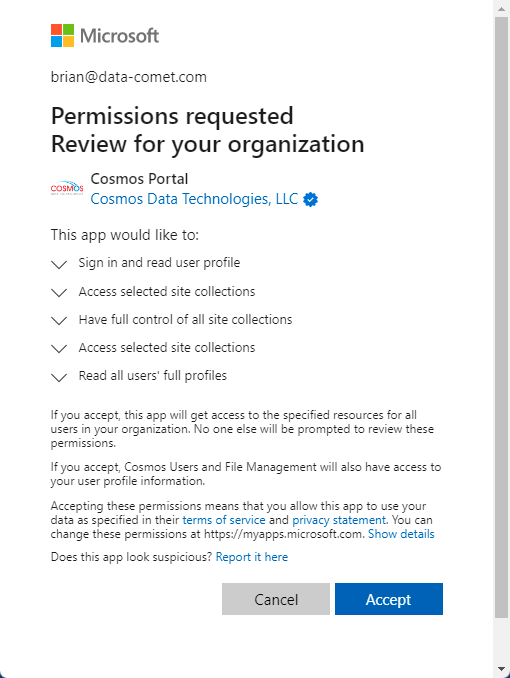 Once this is done you will see a progress bar as your Cosmos tenant is created. After this step is done your tenant is provisioned and you will be taken into your Cosmos Portal.
Congratulations! You're now set up on Cosmos.
Now you're ready to take the next step: Getting Started: Configuring File Storage
Additional Steps Required when Using the "Privileged Role Administrator" Role
If the user accepting the permissions does not have the Global Administrator role assigned to them in Azure Active Directory, it may be necessary to take one additional step. First, navigate to the Azure Portal, click on Azure Active Directory, and then click on Enterprise Applications.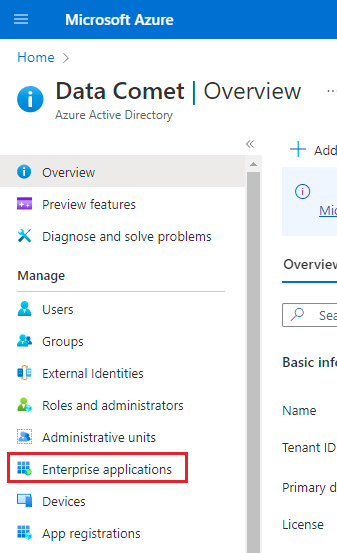 Find the app named Cosmos Portal and click on the name.

Next, click the Permissions tab and then click the Grant Admin Consent button.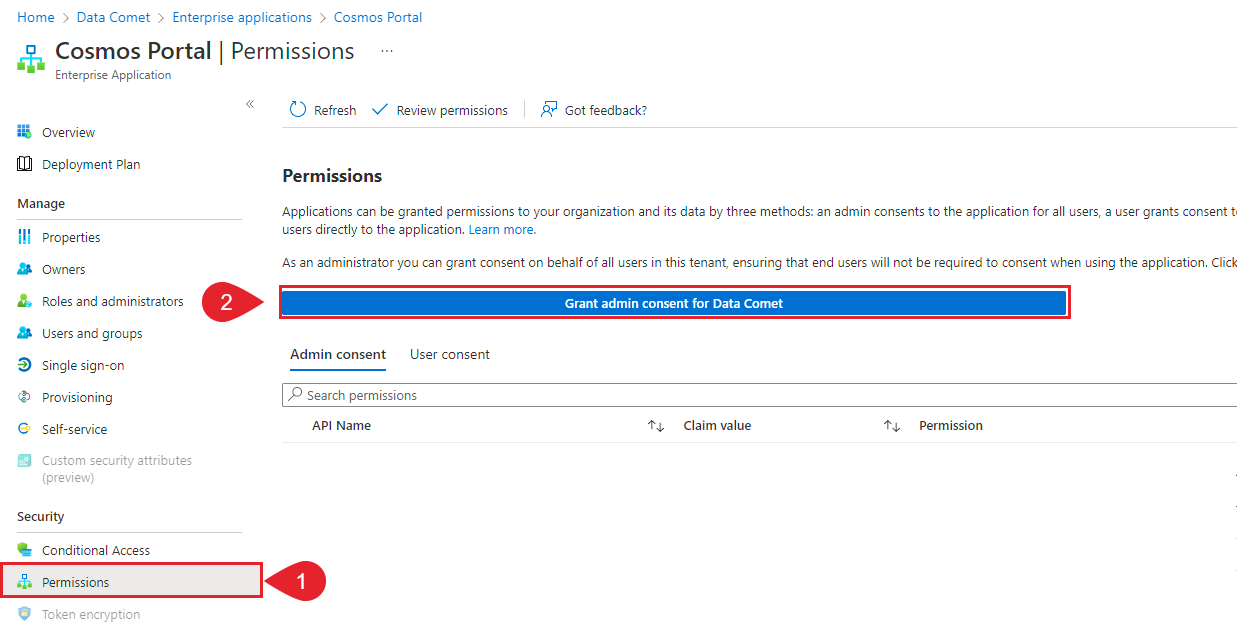 You will then see a list of permissions in the Permissions area that were not previously there.

At this point the necessary administrative permissions have been added and you're all set!