Overview
When a user is running reports, they may want to keep certain report runs for long term storage, such as with a month-end pack of financial reports. Archived reports are also visible to other users that have access to the report, so this can act as a useful place to share reports across Cosmos users. This article covers how to archive report runs for future review.
Details
To archive a specific report run and save it for review in the future, the user will first navigate to the Report Runs window for the desired report.
Once the Report Runs window is open, the user will see all the recent report runs that have not been archived in the "Recent Report" section at the top. Once the user has identified which report run they wish to archive they will click the Archive button on the report.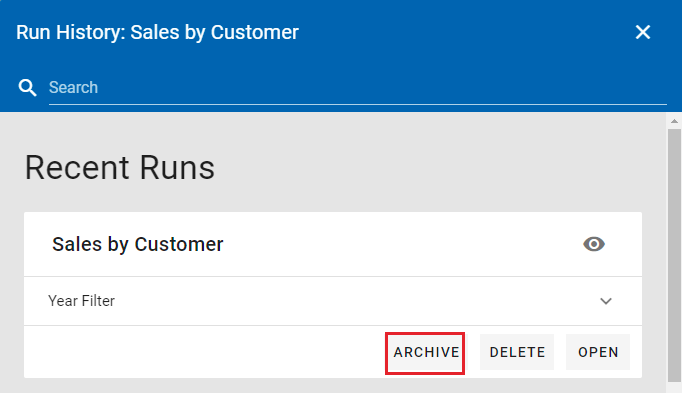 Once the Archive button is clicked, the user will be shown the Archive Report window. From here the user will be able to rename the report run, if desired, to add a more descriptive context to what the report run represents. The user can also add a message regarding the report run which is optional. This will help the user capture any notes that could be useful for future users that are accessing the archived report run.
Once the user has updated the Archive Name and Message (optional) they can click the Archive button at the bottom which will move the selected report from the Recent Runs section to the Archived Runs section. If the user wishes to close the window without archiving the report, they can click the X in the upper-right corner of the window to close the window without archiving.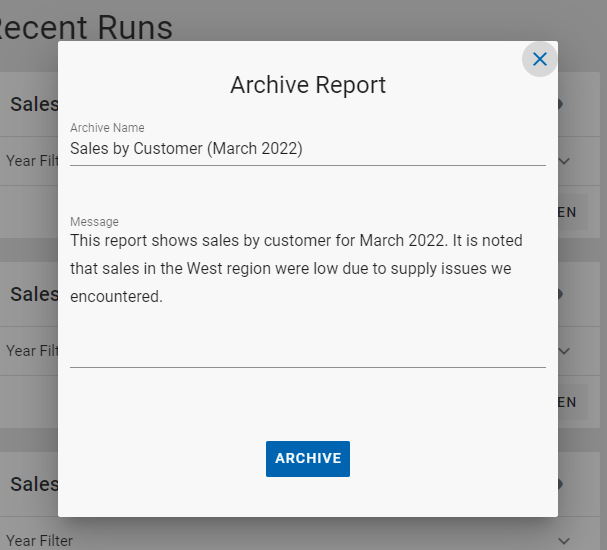 Once the report is archived the report and message will be shown under the Archived Runs section.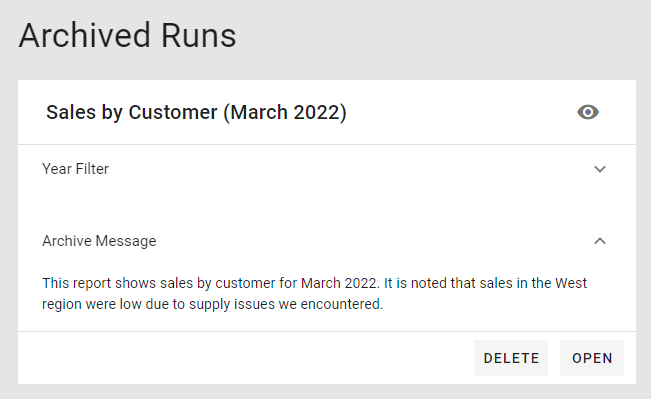 Any user that has security access to the report will see the reports that have been archived by all users. This provides an easy way to run and save reports that can be accessed by other Cosmos users.